Fall started a little late for us this year and as the weather changes and the leaves begin to cover the ground, I'm drawn outside. After a morning of cleaning up the house and an afternoon of helping at our MOPS Consignment Sale, we headed out for a family adventure.
I'm thankful that we live in a place where we experience the four seasons. Celebrating the moments that matter is truly about living in the moment, not worrying about what lies ahead or planning our next step. Slowing down and enjoying the present is a daily challenge of mine but, also it's something I'm striving for.
Yesterday I read a beautiful post titled
"Busy? You're missing out."
Take a moment to pause from the hustle and bustle of daily life and go read it. Maybe it'll speak to you, like it did to me.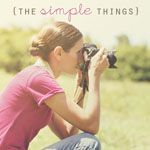 ♥
Angela